Our traditional medical system is very closely linked with Theravada Buddhism. We follow the path of the traditional Sinhala Buddhist practice. The unique Sinhala cultural rituals have evolved from the local customary practices of the people based on the teachings of the Buddha.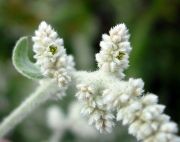 Our physical treatments to the body are based on local herbs, most of which are grown in our own herbal garden. We take these herbs and create our own "wattoruwa" (loosely translated as "medication course") to meet the specific requirements of each patient. Patients should note that these "medication courses" are not at all similar to pills, syrups and other drugs in modern medicine, and this term has been used to help the reader understand what they can expect when undergoing bodily treatment. These herbal medicines are created using the ancient knowledge that has been preserved for so long. We regard every single herb and other treatment method with utmost respect. We never begin a treatment without paying proper homage to the medicines used.
Patients can also expect to undergo mental and spiritual treatments in addition to bodily healings. It is more appropriate to discuss these modes of treatments in person.
In addition to treating specific diseases, we offer advice on how to lead a positive healthy life physically, mentally and spiritually. You are always welcome to come and see for yourself what we can offer to treat your ill health. We specialise in diseases that have been labelled "difficult to cure."
Conditions Treated
Cancer Support
Digestive Complaints
Autoimmune Diseases
Fertility & Women's Health
Mental & Emotional
Respiratory Diseases
Migraine Conditions
Spinal Hernia
Back Pain
Skin Problems
paralysis
hyper- & hypo-thyroidism
Urinal diseases
Neuro problems
Spiritual diseases
Eye diseases
Diabetes
Cholesterol conditions and fatty liver
Impotence